Cpt. Oliver W. "Pappy" Henderson

AFFIDAVIT OF SAPPHO HENDERSON

(1)  My name is Sappho Henderson

(2)  My address is:  XXXXXXXX

(3)  I am retired.

(4)  My husband was Oliver Wendell Henderson, who was called "Pappy," because he was older than the other pilots in his squadron during World War II and had prematurely gray hair.  We met during World War II, when he flew with the 446th Bomb Squadron; he flew B-24s and had  30 missions over Germany, for which he received two Distinguished Flying Crosses and the Air Medal with Four Oak Leaf Clusters.

(5)  After the war, he returned home and was sent to Galveston Air Force Base, then transferred to Pueblo AFB, and then sent to Roswell (later Walker AFB), where he stayed for 13 years.

(6)  While he was stationed at Roswell, he ran the "Green Hornet Airline," which involved flying C-54s and C-47s, carrying VIPs, scientists and materials from Roswell to the Pacific during the atom bomb tests.  He had to have a Top Secret clearance for this responsibility.  After separating from the service, he operated a construction business in Roswell.  He died on March 25, 1986.

(7)  In 1980 or 1981, he picked up a newspaper at a grocery store where we were living in San Diego.  One article described the crash of a UFO outside Roswell, with the bodies of aliens discovered beside the craft.  He pointed out the article to me and said, "I want you to read this article, because it's a true story.  I'm the pilot who flew the wreckage of the UFO to Dayton, Ohio.  I guess now that they're putting it in the paper, I can tell you about this.  I wanted to tell you for years."  Pappy never discussed his work because of his security clearance.

(8)  He described the beings as small with large heads for their size.  He said the material that their suits were made of was different than anything he had ever seen.  He said they looked strange.  I believe he mentioned that the bodies had been packed in dry ice to preserve them.  He was not aware of the book [The Roswell Incident] that had been published about this event at the time he told me this.

(9)  I have not been paid or given anything of value to make this statement, which is the truth to the best of my recollection.

Signed:  Sappho Henderson

Date:  July 9, 1991

Signature witnessed by:  Steve Groode

Subscribed and sworn before me this 9th day of July, 1991

XXXXXXXXXXXXX, Notary Public

In and for the County of Los Angeles State of California

[Source:  Karl Pflock, Roswell in Perspective, 1994]

AFFIDAVIT OF MARY GROODE

(1)  My name is Mary Kathryn Groode

(2)  My address is:  XXXXXXXX

(3)  I am employed as: XXXXXXXX

(4)  My father was Oliver W. Henderson.  When I was growing up, he and I would often spend evenings looking at the stars.  On one occasion, I asked him what he was looking for.  He said, "I'm looking for flying saucers.  They're real, you know."

(5)  In 1981, during a visit to my parents' home, my father showed me a newspaper article which described the crash of a UFO and the recovery of alien bodies outside Roswell, New Mexico.  He told me that he saw the crashed craft and the alien bodies described in the article, and that he had flown the wreckage to Ohio.  He described the alien beings as small and pale, with slanted eyes and large heads.  He said they were humanoid-looking, but different from us.  I think he said there were three bodies.

(6)  He said the matter had been top secret and that he was not supposed to discuss it with anyone, but that he felt it was all right to tell me because it was in the newspaper.

(7)  I have not been paid or given anything of value to make this statement, which is the truth to the best of my recollection.

Signed:  Mary K. Groode

Date:  August 14, 1991

Signature witnessed by:

Robyn L. Christl, Notary Public  Nevada, Douglas County

[Source:  Karl Pflock, Roswell in Perspective, 1994]

AFFIDAVIT OF JOHN KROMSCHROEDER

(1)  My name is John Kromschroeder, DDS.

(2)  My address is:

(3)  I am retired from the field of dentistry.

(4)  I met Oliver W. "Pappy" Henderson in 1962 or 1963.  I learned that we shared an interest in metallurgy.  We participated in several joint business ventures.

(5)  In 1977, which was the 30th anniversary of Roswell event, Henderson told me about the Roswell incident.  He said he transported wreckage and alien bodies to Wright Field in Dayton, Ohio.  He described the wreckage as "spacecraft garbage."  He said "the passengers suffered their death."  He described the beings as small.

(6)  Approximately one year later, Henderson produced a  piece of metal taken from the craft.  I gave it a good thorough looking at and decided that it was an alloy that we are not familiar with.  It was a gray lustrous metal resembling aluminum, but lighter in weight and much stiffer.

(7)  I have not been paid  or given anything of value to make this statement, which is the truth to the best of my recollection.

Signed:  Dr. John G. Kromschroeder

Date:   1 May, 1991

Signature witnessed by:

John XXXXXXXXXXX

LCdr US Navy (Ret)

[Source:  Kevin Randle, Roswell UFO Crash Update, 1995, Global Communications]

Oliver Henderson was a senior pilot at Roswell base in 1947 with a Top Secret clearance.  There is no question that Henderson stated to a number of people before his death in 1986 that he had flown flying saucer crash wreckage from Roswell to Wright Air Field and perhaps alien bodies as well, which he described as small with large heads.  Below are three affidavits from family members and a friend.  Also see the
affidavit of  Robert Smith
, who stated that Henderson flew one of the C-54's he helped load with crash wreckage.  Also compare with various alien descriptions in
mortician Glenn Dennis section.
  (includes 3 affidavits  and about dozen other witness descriptions, including 3 or 4 eyewitnesses.)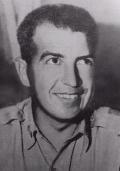 Another person who heard Henderson's story was Lt. Vere McCarthy, who had been a member of Henderson's old WWII flight crew.  McCarthy reported that Henderson told the story during a reunion in 1982. In a letter he wrote,

    "He told us the story of the UFO and about his part.  All we were told by Pappy is that he 

    flew the plane to Wright Field.  He definitely mentioned the bodies, but I don't remember 

    any of the details except that they were small and different. …Pappy was quite serious.

   (Stanton Friedman & Don Berliner, Crash At Corona, 1992, p. 126).

In a phone interview with Leonard Stringfield, McCarthy said,  "He told his story but didn't go into much detail."  He didn't recall Henderson saying he'd seen bodies, but did remember Henderson saying, "...something to the effect that they were badly deteriorated from exposure and gnawed at by predators." (Stringfield, "Status Report VI", 1991, p. 13 )

Debunkers generally try to dismiss Henderson's story by saying it was all second-hand, ignoring the important fact that, given the number of witnesses, he obviously told it.  The witnesses are unanimous that Henderson said he had flown the flying saucer or "spacecraft" wreckage to Wright Field and gave a description of small alien bodies.  Three of four witnesses said he told them he had seen the bodies, and Kroemschroeder reported that he had actually flown the bodies to Wright-Patterson along with the wreckage.  

It is also interesting that his wife, Sappho Henderson, remembers him saying the bodies were packed in dry ice.  Part of Roswell mortician Glenn Dennis' independent testimony, about when he got calls from the base concerning preservation techniques for small bodies that would preserve the integrity of body fluids, was suggesting they pack them in dry ice.

Debunker Karl Pflock used a slightly different tack, claiming that Henderson was nothing but a "practical joker" and was just having fun with people, including his own supposedly "unwitting" wife and daughter.  I think Henderson's wife and daughter would be slightly better judges of Henderson than Karl Pflock, who never knew the man.  I continue to be amazed at the nonsensical "explanations" debunkers dream up to try to discredit witness testimony.