But when located 30 years later, Marcel told a different story.  He said the material at Brazel's ranch had highly unusual physical properties beyond human technology and was "not of this earth," definitely NOT balloon material of any kind.  He further added that the material publicly shown by Ramey in Fort Worth was a substituted weather balloon swapped for the real debris he had brought Ramey from Roswell, a statement further corroborated by
Dubose
, then a retired Air Force brigadeer-general when he testified.  While Ramey was displaying the weather balloon for the press, the real material was forwarded to Wright Field and the material analyses labs there.
Despite other witnesses backing up Marcel's statements of unusual debris and a cover-up, debunkers of Marcel and Roswell have generally claimed that Marcel was somehow caught up in the flying saucer hysteria of the time, overreacted and misidentified simple balloon debris, misled Blanchard, somehow causing Blanchard to issue the inflammatory press release, and then further compounded matters by misbehaving in front of Ramey and the press.  If this debunking portrait of Marcel were true, then some note of Marcel's poor judgment and misbehavior as an intelligence officer during the Roswell events should have been made subsequently by Marcel's superior officers.  Also his future career as an intelligence officer should have been severely affected.

As it turns out, once Marcel's service record began making the rounds in 1996 and 1997, it became clear that Marcel was generally very well thought of by his superior officers both before and after the Roswell events, including those directly involved in Roswell, such as Col. Blanchard and Gen. Ramey.  There are no clear references to the Roswell events in his post-Roswell evaluations, which are overwhelmingly laudatory.  Blanchard's evaluations of
6 May 1948
and
2 Aug 1948
, and
Ramey's evaluation of 19 Aug 1948
are particularly relevant here.
In addition, Marcel's career did not seem to suffer any adverse effects.  He remained the head intelligence officer at Roswell for another year.  He was promoted to Lt.-Colonel in the Air Force Reserve the following November (both Blanchard and Dubose recommended approval) and was not quietly let go when his comission ran out in early 1948, as might well have happened if the Air Force felt they had a rash and unreliable intelligence officer who caused them a great deal of public embarrassment.  Instead he was recommissioned, and was soon transferred to Washington D.C. in August 1948 for higher intelligence work.  (
Ramey registered a mild protest
, saying he had nobody to replace him.)
First he was made the SAC (Strategic Air Command) Chief of a presumed foreign technology intelligence division, an odd assignment for somebody who allegedly couldn't identify even mundane balloon debris.  (Actual job position:  Chief, Alien Capabilities Section, Intelligence Division, Hq. SAC)  Then at the Pentagon's insistence, he was soon transferred to the Top Secret Special Weapons Project, given access to highly sensitive material, and served as the primary briefing officer for the higher brass in the project.  There he also received two highly laudatory evaluations.  Obviously the Air Force continued to feel Marcel was an extremely competent and trustworthy intelligence officer following the Roswell incident.  None of this fits the profile of someone who badly bungled his intelligence job at Roswell, as the debunkers contend.

Included is a collection of Marcel's postwar evaluations and commendations, both before and after the Roswell events.  Background material and my comments as to their significance are included.  Interested readers can look them over for themselves and form their own opinion of Marcel as an intelligence officer and as a person.

Some of the evaluations were clipped at the edges by whomever originally copied Marcel's service file.  In the case of Blanchard's two 1948 evaluations, the missing portions of the standardized word descriptions have been pasted in from another evaluation so they can be read in full.  Some cleaning up of otherwise difficult-to-read text has also been done.  Otherwise, the various documents are exactly as I received them.

LIST OF EVALUATIONS AND COMMENDATIONS; COMMENTS ON SIGNIFICANCE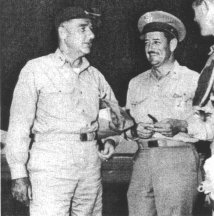 Adm. Blandy & Gen. Ramey

at Operation Crossroads, 1946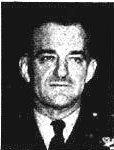 Adm. W. H. P. Blandy, Task Force Commander,

Operation Crossroads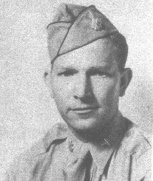 Lt. Col. James Hopkins,

509th Operations Officer


Lt. Col. Payne Jennings, Roswell Deputy Base Commander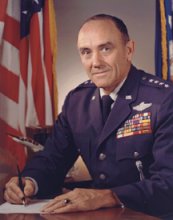 Gen. John D. Ryan, Air Force Chief of Staff, 1967-1971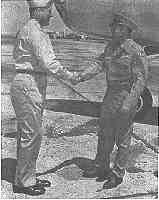 Col. Blanchard greets Gen. Ramey at Roswell, 1947

Adm. William H. P. Blandy



ROSWELL & MAJOR JESSE MARCEL'S

POSTWAR SERVICE EVALUATIONS      

Copyright 2002 by David Rudiak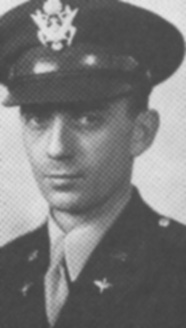 BACKGROUND

Major Jesse Marcel was the head intelligence officer, or A-2, at Roswell Army Air Field during the famous Roswell events of July 1947.  He was the first to investigate the crash material found by rancher Mac Brazel on his ranch 75 miles northwest of Roswell.  Upon returning to Roswell base, he was ordered by the Roswell base commanding officer, Col. William "Butch" Blanchard, to fly the material he recovered to Wright Field, Ohio, first stopping at Fort Worth to show what had been found to Brig. Gen. Roger Ramey, head of the Eighth Air Force, and Blanchard's superior officer.  In the meantime, Blanchard issued a press release saying that they had recovered a "flying disc," and that it was being flown to higher headquarters.  Within an hour, Gen. Ramey was publicly retracting the flying disc press release, and telling the media that what had been found was a weather balloon with its radar target.  Upon Marcel's arrival at Fort Worth, Ramey then had a civilian press photographer take photos of himself, his chief of staff, Col. Thomas Dubose, and Marcel with balloon material, and declared that to be what was found at Roswell.  In addition, a press conference was held shortly afterwards, where Ramey had one of his weather officers (Irving Newton) identify the displayed material as coming from a weather balloon.